Back to top
HELLO, I AM
I am the first online marketplace in the agro-food sector using Artificial intelligence and Machine Learning.
So far, I have helped +2,300 companies from 92 countries.
LET'S SAY HELLO TO THE WORLD!
You will be offered help and guidance On how to introduce your company and advertise your product within the platform.
I AM FAIR, TRANSPARENT AND FREE TO JOIN.
Joining Claire Global and maintaining your account is free. I only earn money when you do and it's basic fee is only 2%.
I USE ADVANCED TECH, SO YOU AVOID THE MIDDLEMAN.
After joining Claire Global you can connect directly with retailers and final customers from around the globe.
LET'S MAKE YOUR BUSINESS GLOBAL!
I will help you become a part of a global marketplace where you can reach your clients and customers directly.
LEARN MORE
CLICK ON THE VIDEO TO PLAY
WHOLESALE SELLER
Are you a farmer, a cattle breeder, a food distributor or a merchant? Claire Global is for you!
NEW STORE
At no cost. Create your product catalog and show it to the world in an attractive and orderly way.
ONLINE PROFILE
Create your public profile, upload certificates and homologations to create a brand image for your future buyers.
TRANSPARENCY
With new clients and manage your transactions safely. All users are verified by Claire Global.
TRADE
Stay informed about the market. Control your prices and promotions intelligently with price recommendations and trends.
WHOLESALE BUYER
Do you want to buy directly from farmers and ranchers? Are you a food distributor? Claire Global is for you!
FIND PRODUCTS
From an extensive international network, including direct access to producers, and thus, avoiding intermediaries.
MARKET
Keep yourself informed about the market behaviour. Make decisions based on price and trend recommendations.
VERIFICATION
Access the seller's public profile where you will be able to see their certificates, approvals and qualifications of previous transactions. All users are verified.
SAFETY
Manage your transactions and payments safely. Claire Global gives you legal help and backup.
Claire Global customers are around the world
At this moment, we have sellers and buyers from 92 countries
I work in import/export business in Barcelona. My company specializes in frozen meat products. In my work I am passionate about interacting with people from all over the world.
I have been using Claire Global since the beginning of the year. It really benefits me. I have direct access to suppliers and I can review all offers at once.
Inma Pascual
SCNP Group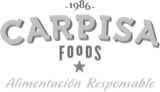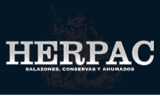 Meet our team
commercial delegations
Any questions?
Please access our frequently asked questions (FAQ) page or contact us directly.

Claire is a registered digitizing agent for agro-food marketplaces